What is Freemasonry?

Freemasonry is a fraternity that is above all else, an initiatic order whose main purpose is to teach good men to subdue their passions, become masters over themselves, and grow in life to become better men.
Only those who are duly and truly prepared are eligible to be admitted as members. In keeping with the Masonic statement that Freemasonry makes "good men better", a man should only be initiated into a lodge if he is already good and capable of being made better. It is the intent of Freemasonry that, through the exercise of brotherly love, men become better enabled to regard humankind as one family. Charity, being the chief of all social virtues, encumbers Masons to aid, support, and provide for each other and thus benefit not only the individual, but society as a whole.
Great quotes about Freemasonry:

"There exists a higher and more secret path of life than that which we normally tread, and that when the outer world and its pursuits and rewards lose their attractiveness for us and prove insufficient to our deeper needs, as sooner or later they will, we are compelled to turn back upon ourselves, to seek and knock at the door of a world within; and it is upon this inner world, and the path to and through it, that Masonry promises light, charts the way, and indicates the qualifications and conditions of progress. This is the sole aim and intention of Masonry." - W.L. Wilmshurst
"Realize that its secrets which are "many and invaluable" are not upon the surface; that they are not those of the tongue, but of the heart; and that its mysteries are those eternal ones that treat of the spirit rather than of the body of man." - W.L. Wilmshurst

"The purpose of initiation is to lift human consciousness from lower to higher levels by quickening the latent spiritual potentialities in man to their full extent through appropriate discipline." -W.L. Wilmshurst

"Masonry teaches that the Soul or Spirit, the intellectual and reasoning portion of ourself, is our Very Self, it is also capable of improvement and advancement, of increase of knowledge of the things that are divine, of becoming wiser and better, and to help to improve and benefit others and all our race, is the noblest ambition and highest glory that we can entertain and attain unto, in this momentary and imperfect life." -Albert Pike



"Freemasonry is the subjugation of the Human that is in man by the Divine; the Conquest of the Appetites and Passions by the Moral Sense and the Reason; a continual effort, struggle, and warfare of the Spiritual against the Material and Sensual." -Albert Pike
What do we do?

"It is the glory of God to conceal, but the glory of kings to search things out"
- Proverbs 25:2
While the individual mason is obligated to keep certain secrets, anyone can easily find information on our rituals via the internet and thus feel they have "found" the secrets of Freemasonry. This does no harm to the fraternity however, as the real secrets of Freemasonry are forever concealed from the
profane
.
Speaking of the profane, much nonsense is spread on the internet and elsewhere about what Freemasons supposedly do. Unfortunately this type of nonsense is
nothing new to Freemasonry
. If you have questions about the suspicions surrounding Freemasonry, you will likely find them addressed
here
.
So, what do masons actually do? In a nutshell, Freemasonry is the science of improving oneself through a series of
allegories
about actual stone masons. Through these allegories, candidates progress through the 3 degrees of masonry by aide of the members of the Lodge and under the Great Architect of the Universe.
Who are the Freemasons?

Many influential men from the
pages of history were Freemasons
. From the first President of the United States to some of the chief architects and signers of the Declaration of Independence, Freemasonry has had within its ranks men that have truly changed the world. Because of the endless hard work and dedication of these rare individuals, they rose up and exemplified true
Masonic ideals
.
As important as many Freemasons have been to the overall progress of mankind, it could never be claimed that
all great men of history were Freemasons or that all Freemasons are great men. Freemasonry merely offers an opportunity to make a more
virtuous man
out of an already good one.
"That Masons do not live up to the teachings of their Order proves only that they are men; that, like other men, they are weak with the frailties of feeble human nature; and that in the never ceasing struggle with their passions and the mighty circumstances that environ us all, it is often thier lot to be discomfitted. If the doctrines of Masonry are good, they of necessity have their effect, and are never taught in vain. For not in vain are the winged seeds of Truth ever sown; and if committed to the winds, God sees to it that they take root somewhere and grow."
-Masonic scholar Albert Pike in 1868
How do I become a mason?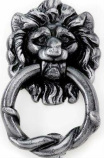 "Seek and you shall find, knock and the door shall be opened to you." - Matthew 7:7
A man should carefully consider in his heart why he would want to become a Freemason. In the end, you will get out exactly what you put into Freemasonry. If the reason you want to join is not worthy of
your time and energy
then you will get nothing out of your membership and you should not become a mason. Additionally, you should talk to your friends, family and significant other before looking any further into joining a Lodge. After all, there will be time constraints placed on you if you do in fact become a mason and your loved ones should be aware of that. Once you have carefully considered these things we welcome you to contact us using the section below. A member of the Lodge will respond via email and an informal meet and greet will be scheduled to discuss your interest.
Once you have met with a member of Verity Lodge, there are still several additional steps you will need to take before receiving a petition. We take our time to carefully select candidates that will reflect well on Verity Lodge and the fraternity overall.