About our meetings:

Verity Lodge No. 59 has a function on the
4th Friday of every month
except November and December when our function is on the 3rd Friday.
Odd Months
– Stated Communications. Reception is at 6:00pm and our Festive Board is served at 6:30pm. Guest and non-Masons are welcome to join us during this time. Following our Festive Board dinner, Verity Lodge Stated Communication begins 7:30pm where we provide Masonic education, conduct Masonic labor and necessary business.
See our Facebook events page for details and to RSVP.
Even Months
– Are reserved for Special Communications, Masonic Degree conferrals or our table lodge style Feast of St. John. These events are for Masons only and begin at 6:30pm.
See our Facebook events page for details and to RSVP.
Mystic Thai Nights
- On the 3RD Tuesday of every month we meet for Thai food and to enjoy some fellowship. Additionally this is an opportunity for people interested in Freemasonry to come and meet the brothers of Verity Lodge and ask questions about what masonry is all about. If you are interested in attending, please email
Joseph
who is in charge of this event.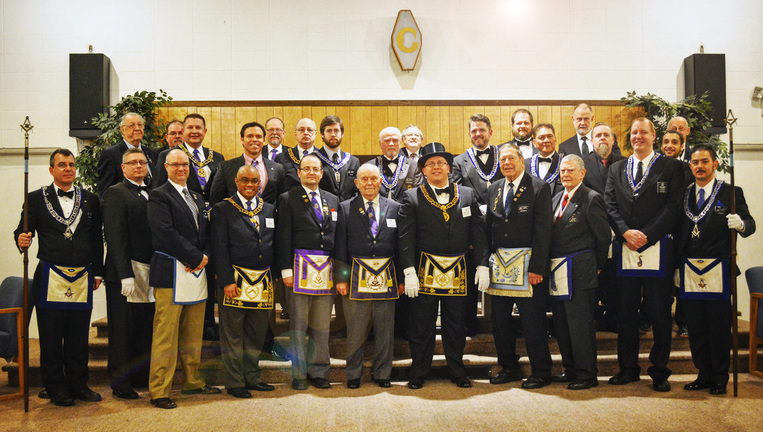 2018 Schedule:

January 26: Stated Meeting
February 23: Fellowcraft Degree
March: Stated Meeting
April: Special: Presentation by Shawn Eyer on "Freemasonry as it was 200 years ago"
May 25: Stated Meeting
June 22: Special: Master Mason Degree
July 27: Stated Meeting: step up night
August 24: Special Communication: Adam Kendall on "Egyptomania"
September 28: Stated Meeting: Elections
October 26: Entered Apprentice Degree
November 16: Stated Meeting